About Rye-female
Can you say GORGEOUS! This little lady has it all!  Rye is maybe second on the totem pole for the females and who is in charge.  She is NOT high drive but someone has to be the boss right! haha A few of her brothers will put her in her place.  She is definitely more of an independent puppy.  Video will be posted soon of her.  in the meantime please shoot us a request for one.
Website is kept up to date on availability.
AKC Registered
Black tri female
beautiful blaze face
half collar
two front stockings
big copper points
two blue eyes
DOB  September 28
Ready for her new home November 23
We will be meeting families in Salt Lake City November 28   and Las Vegas on November 30 when the puppies are 8 weeks old.  We also offer an in-flight nanny who can meet you at any airport in the US, Mexico or Canada. You are also welcome to pick them up here @ Canyon Creek
Vet checked before she comes to you
Vaccinations and wormings will be up to date
Comes with a Canyon Creek custom blanket, toys, favorite chew and an information packet
1 year health guarantee
Pictures are taken 6 weeks old
Pictures taken November 3
Please text or call  us @ 801-602-9365.  You can also inquire by email on the inquire page for this puppy.A VIDEO WILL BE POSTED WEEK OF NOV. 13

PLEASE READ BELOW DETAILS ON HOW TO RESERVE A PUPPY ~

A $500 NON- REFUNDABLE deposit is required to reserve a  puppy with Canyon Creek.  At six  weeks old an additional $500 will placed.  Any puppy older than 6 weeks, there will be a $1000 deposit required.   All deposits are NON- Refundable.  Balance will be due before puppy leaves Canyon Creek.  We are open to a  cash payment in person as well  @ pick up.

WHEN IS MY PUPPY READY FOR PICKUP? 

All puppies are ready for their new home at 8 weeks old.  Please through our FAQ page for much more information on pick up/delivery and what is included with your puppy. We send puppies all over the USA.  It's easy and we handle the process for you.  Also keep in mid we do travel to Las Vegas and Salt Lake City with all litters.

ADDITIONAL INFO 

*Please note we will not accept any deposit until you have gone through our process of making sure that an aussie is a good fit for you and your family.  We want to talk to you and get to know you.  If you are already a CC or an aussie owner, that is fantastic news! We can't wait to help you find another wiggle butt!

Please call or text Angie @ 801-602-9365 for more information.
Rye-female's Gallery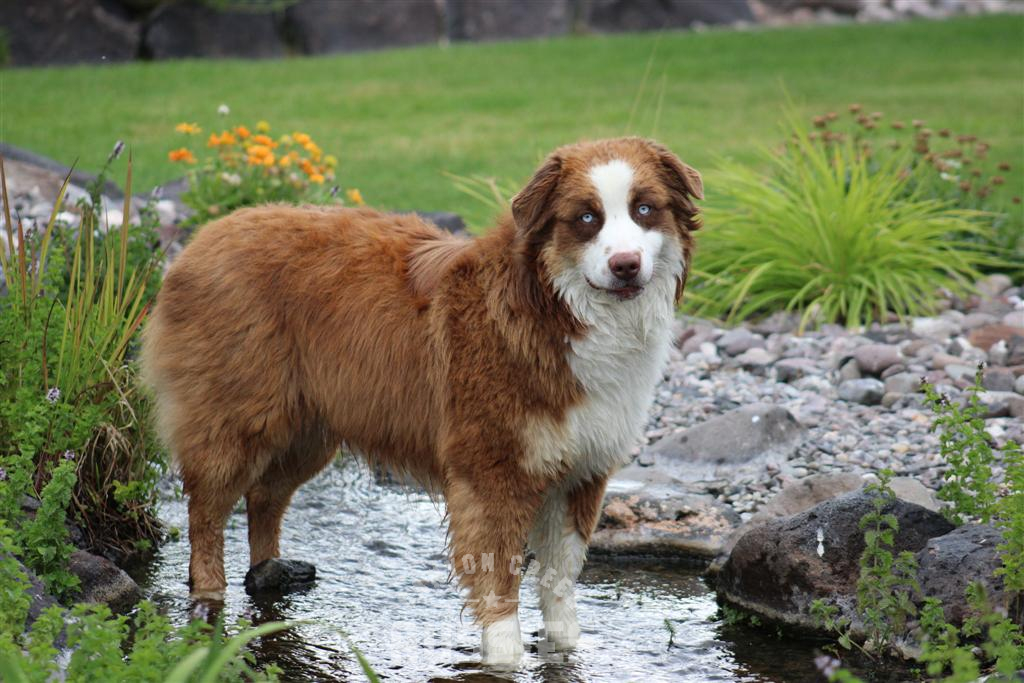 Woody (dad)
See The Parent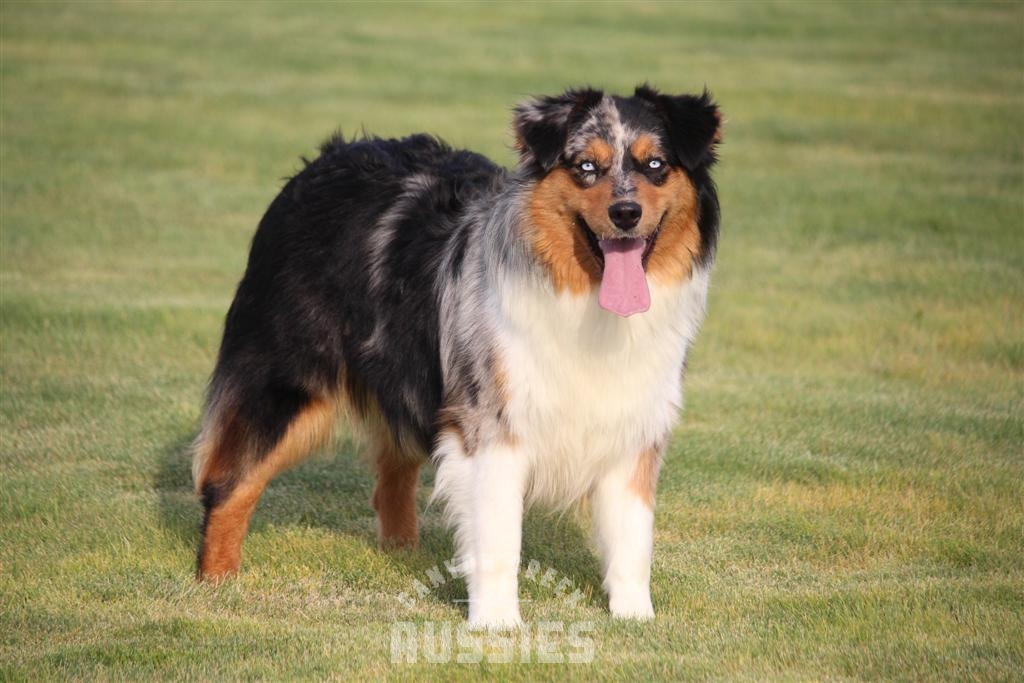 Katie (mom)
See The Parent