About Reba x Woody
Announcing Reba & Woody!!   This will be Woody's first litter and Reba's second.  We are so excited for this cross. Woody is a son of our boy Dinero and we have been looking forward to him making his big debut!!   Woody's dad has produced some fantastic boys so we know Woody will do the same!
Puppies were born on August 21st.  Crazy enough Reba only had tri colors!  Some fancy little gals and some very handsome boys!  You can read more about Reba and Woody on their individual profiles.  You can click over to our available puppy menu to meet their litter.  The chart below will tell what puppies are theirs and who is available.
Please feel free to reach out to us @ 801-602-9365 for any additional questions.  Available puppies in the litter are priced at  $3,000
Helena- SOLD
Libby- red tri female
Clancey- red tri female
Kalispell- red tri female
Hays- red tri female
Shelby- red tri female
Bozeman- red tri male
Dillion- red tri mae
~PLEASE READ BELOW DETAILS ON HOW TO RESERVE A PUPPY ~
A $500 NON- REFUNDABLE deposit is required to reserve a  puppy with Canyon Creek.  At 5  weeks old an additional $500 will placed.  Any puppy older than 6 weeks, there will be a $1000 deposit required.   All deposits are NON- Refundable.  Balance will be due before we leave Canyon Creek.  We are open to a  cash payment in person as well  @ pick up.
WHEN IS MY PUPPY READY FOR PICKUP? 
All puppies are ready for their new home at 8 weeks old.  Please through our FAQ page for much more information on pick up/delivery and what is included with your puppy. We send puppies all over the USA.  It's easy and ew handle the process for you.  Also keep in mid we do travel to Las Vegas and Salt Lake City with all litters.
ADDITIONAL INFO 
*Please note we will not accept any deposit until you have gone through our process of making sure that an aussie is a good fit for you and your family.  We want to talk to you and get to know you.  If you are already a CC or aussie owner, that is fantastic news! We can't wait to help you find another wiggle butt!
No breeding rights offered on the litter. 
Please call or text Angie @ 801-602-9365 for more information.
Reba x Woody's Gallery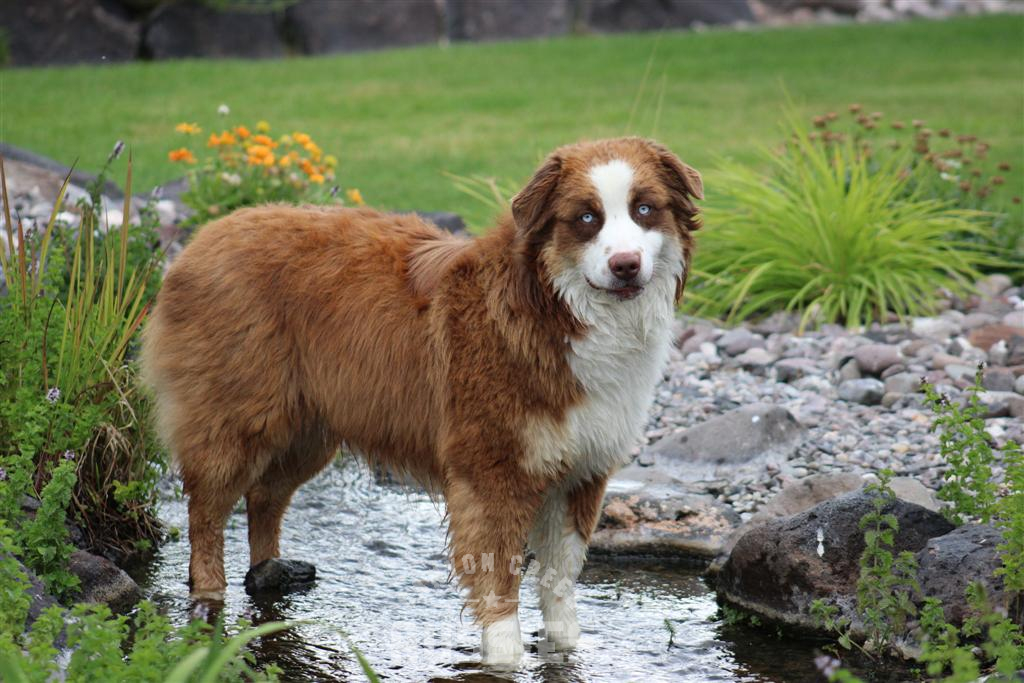 Woody (dad)
See The Parent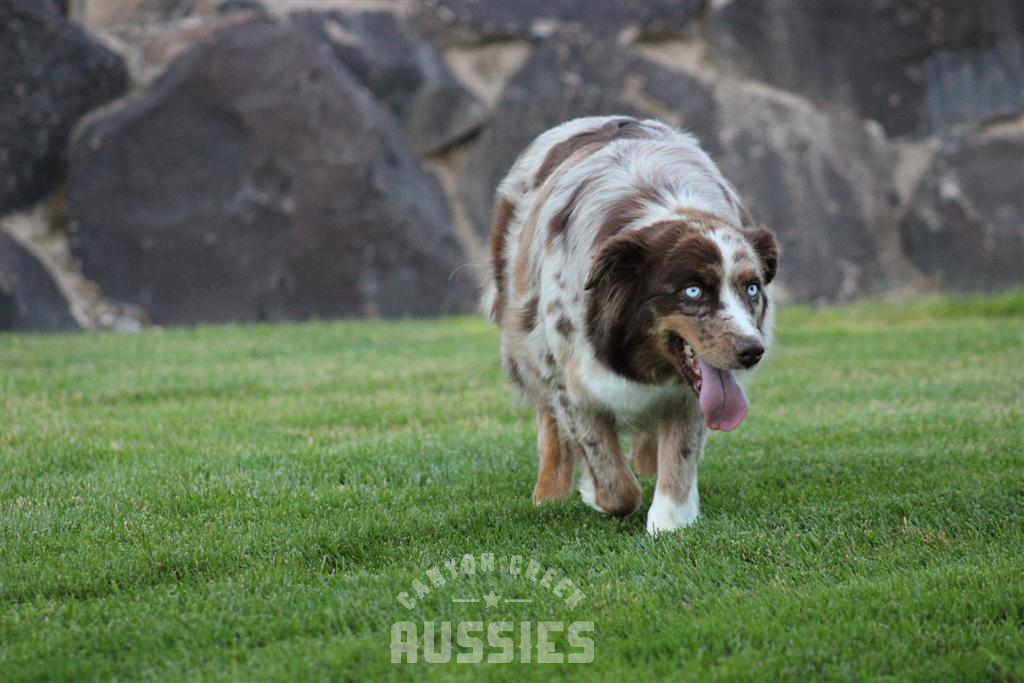 Reba (mom)
See The Parent